A Great Start to a Healthy Heart
The American Academy of Pediatrics recommends1 cholesterol testing for all children between 9 & 10 years old and children between 2 & 10 who:
Have parents or grandparents who havehad heart attacks, been diagnosed with blocked arteries, stroke, or disease affecting the blood vessels, at age 55 or earlier in men, age 65 or earlier in women.Have parents or grandparents who have total blood cholesterol levels of 240 mg/dL or higher.
Have an unknown family health history (e.g. adopted children.)
Have characteristics associated with heart disease such as high blood pressure, diabetes, smoking, or obesity.
Lab-Quality Results at the Point of Care
The CardioChek Plus analyzer achieves accuracy similar to that of a clinical laboratory, but only requires a small (40 μL) blood sample from a fingerstick.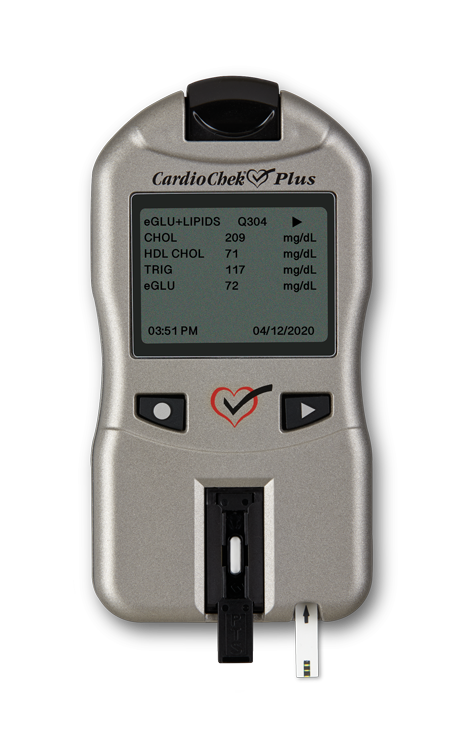 Add even more value to your patients' check-ups with point-of-care lipid panel testing.
1 AAP: Cholesterol Levels in Children and Adolescents, 12/3/2015: https://www.healthy- children.org/English/ healthy-living/nutrition/Pages/Cholesterol-Levels-in- Children-and-Adolescents.aspx