Lab-Quality Lipid and Glucose Results at the Point of Care
The CardioChek Plus analyzer achieves accuracy similar to that of a clinical laboratory, but only requires a small (40 μL) blood sample from a fingerstick.
Full lipid panel results in as little as 90 seconds.
Meets NCEP guidelines for accuracy and precision
Portable, lightweight, and battery-powered
Refrigerated storage of test strips is not required
CLIA-waived
READY TO GET STARTED?
Set up a time to talk about purchasing options with one of our sales representatives.
Get More with a Smart Bundle
PTS Panels Lipid + eGLU Smart Bundle allows you to get accurate lipid and blood glucose results in as little as 90 seconds, from one fingerstick.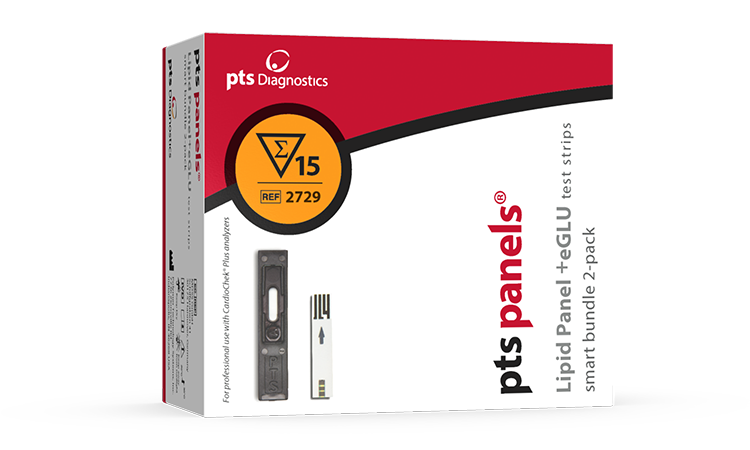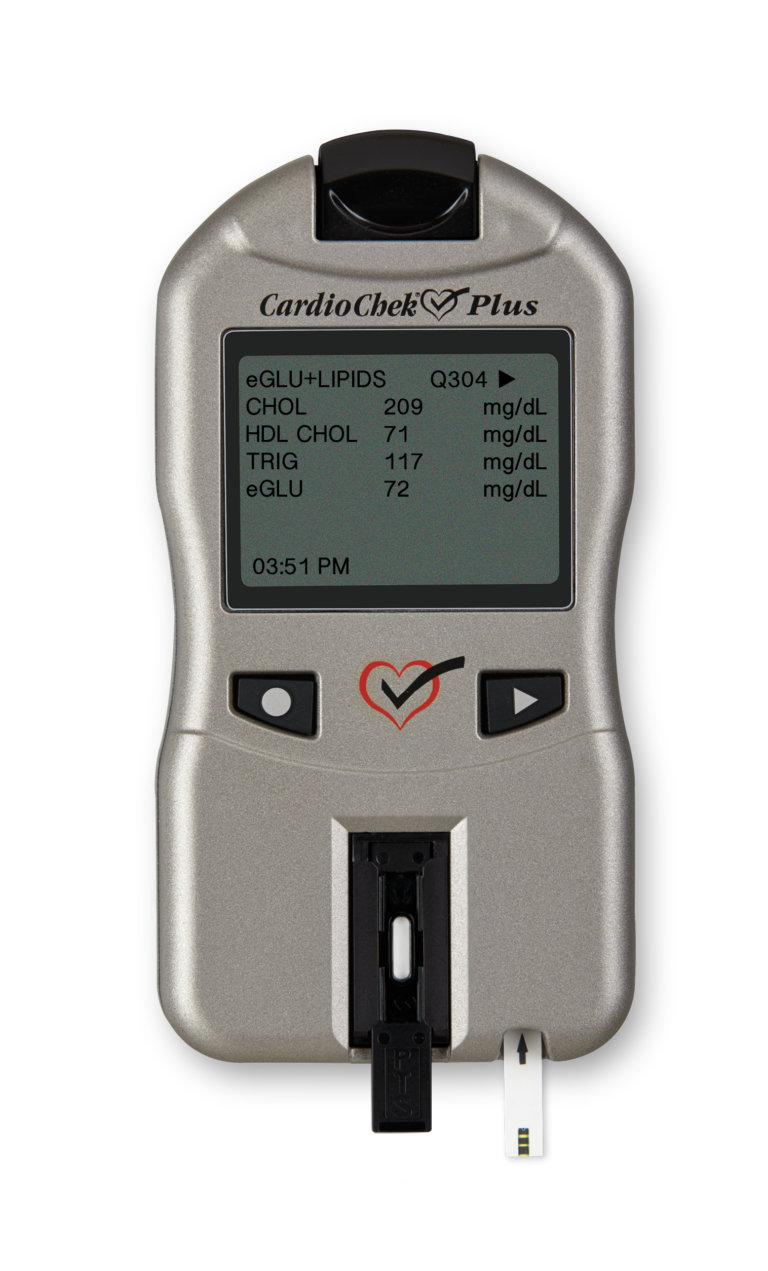 | Measures | Calculates |
| --- | --- |
| Total Cholesterol | LDL Cholesterol |
| HDL Cholesterol | Total Cholesterol/HDL Ratio |
| Triglycerides | LDL/HDL Ratio |
| Glucose | Non-HDL Cholesterol |
See how a Lipid Panel test is run on the CardioChek Plus analyzer.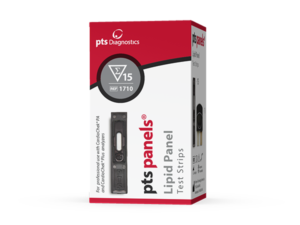 See How CardioChek Plus Compares
Learn more about the differences between CardioChek Plus
and one of the leading benchtop analyzers.
CardioChek Plus v1.12 User Guides
CardioChek Plus v1.11 User Guides
Resources
Product Overview
Training
CardioChek Plus v1.12 User Guides
CardioChek Plus v1.12 User Guides

CardioChek Plus v1.12 Menu Maps
CardioChek Plus v1.11 User Guides
Resources
Product Overview
Training