Employee Connection:

One Sinocare: Pioneering the Future of Diabetes Management
In a pivotal town hall meeting held on July 19, 2023, at the PTS Diagnostics headquarters, Chairman Li, President of Sinocare, and Jonathan Chapman, CEO of PTS Diagnostics and Trividia, outlined the transformative journey ahead for the healthcare industry. The meeting served as a platform to discuss the challenges and innovations in diabetes management, unveiling a vision that encompasses One Sinocare, the partnership between Sinocare, PTS Diagnostics, and Trividia.

Chairman Li, a medical doctor with a profound understanding of healthcare dynamics, began by framing the identity of Sinocare as a "Digital Diabetes Leader." He recognized the global shift towards chronic diseases as the paramount health concern. The rising prevalence of diabetes, once rare in China, now holds a prominent place in worldwide health concerns. A striking revelation was that 40% of diabetes complications are related to cardiovascular issues, emphasizing the need for comprehensive care.
Chairman Li outlined the future as "PreVantage," a revolutionary concept bridging the gap between doctors and devices. The vision is to offer products that encompass the full range of diabetes-related chronic disease indicators, from cholesterol to creatinine.

Jonathan Chapman, the CEO of PTS Diagnostics and Trividia, resonated with Chairman Li's vision. He shared a noteworthy analogy, recounting the 1992 Dream Team Olympic basketball's early struggles, illustrating the significance of teamwork over individual prowess.

Chapman's emphasis was on integration and standardization across One Sinocare. He highlighted the inherent benefits of size in risk mitigation and investments. However, he assured that each company would retain flexibility for localized agility.

PTS Diagnostics, under Chapman's leadership, reported a robust start to the year, surpassing expectations across all brands. The European CardioChek business, in particular, stood out. Chapman acknowledged that this success also brought the challenge of meeting customer demands for "just in time" order fulfillment, which necessitated close customer engagement and proactive sales forecasts.

The introduction of the cobranded TRUE+ A1CNow Self Check project presented an exciting opportunity with pharmacy connections, prompting careful resource allocation considerations.

Chapman also provided context for
PTS Diagnostics in alignment with Sinocare's vision. Their aim is to transform complex health data into clear, actionable, and practical advice for patients. This shift is crucial in response to the pandemic's disruptive products, changing demographics, and evolving patient expectations.

Chairman Li emphasized the vital role PTS Diagnostics plays in delivering high-quality products to patients. The collaboration within One Sinocare, he believes, will significantly enhance product quality.

A recurring theme throughout the meeting was the need for mutual understanding and trust among the companies. Chairman Li recognized that as the companies evolve, they must embrace diverse personalities and approaches while working towards the same global goal. This adaptability and tolerance for differences will render us more competitive on the global stage.

The town hall meeting on July 19, 2023, marked a significant milestone in the journey of One Sinocare. The unified vision of combining resources, expertise, and cultures is set to drive innovation in diabetes management and ultimately improve the quality of life for patients worldwide. With trust and understanding as their foundation, Sinocare, PTS Diagnostics, and Trividia are poised to lead the way in revolutionizing the healthcare landscape and achieving their shared commitment to making a positive impact on the lives of those living with diabetes.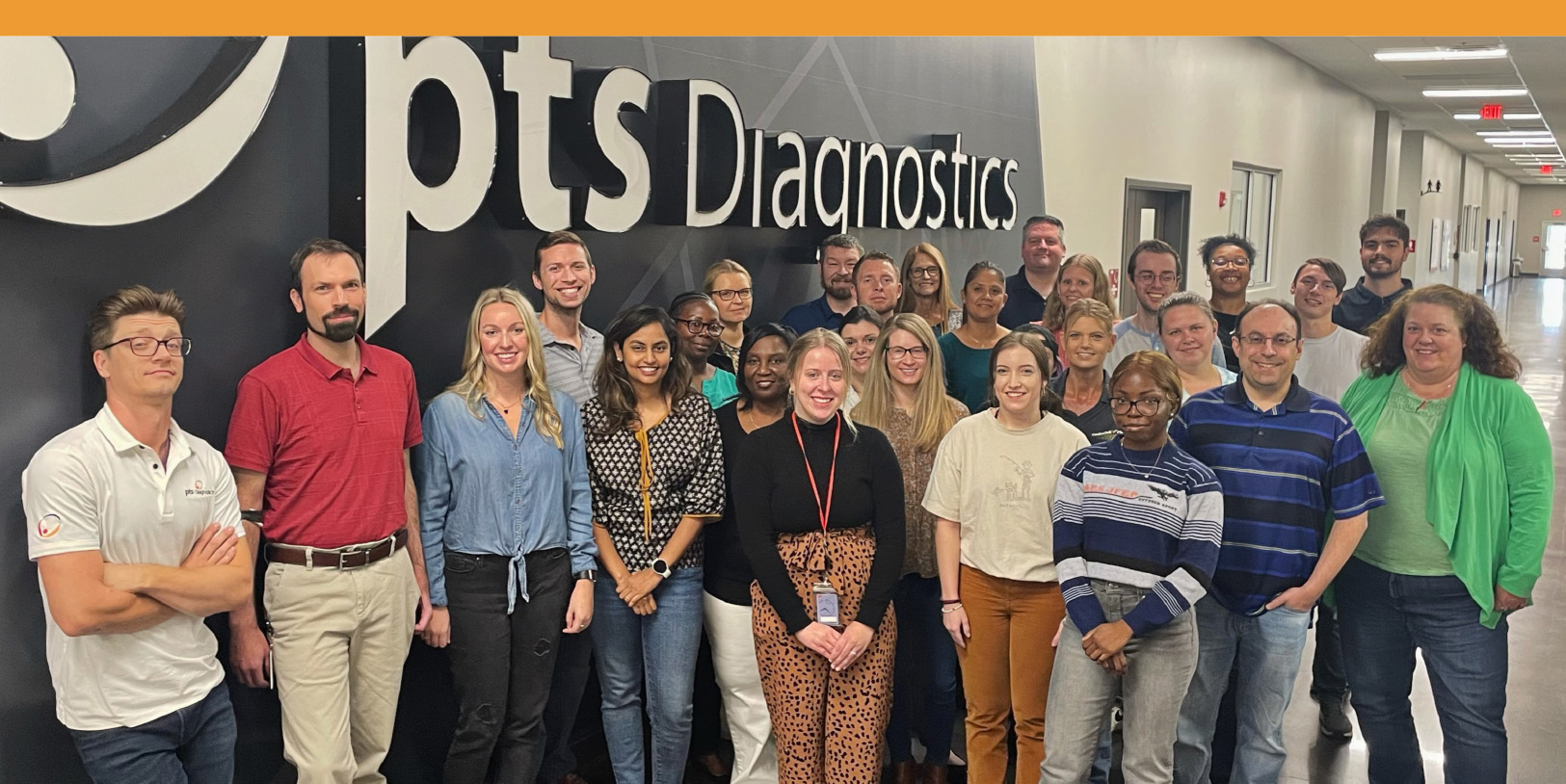 The PTS Quality Team Embraces and Embodies Excellence
In the ever-evolving world of medical device manufacturing, ensuring the highest standards of quality is not just a goal; it's a commitment. Our Quality Assurance (QA) and Quality Control (QC) teams play a pivotal role in upholding this commitment. During a recent interview with our Quality team, we gained valuable insights into their proactive approach and dedication to maintaining excellence.
While quality is ultimately the responsibility of every employee within our organization, the quality team helps us maintain the high standards we've set for ourselves by developing and maintaining a series of checks and balances.
Quality Assurance and Quality Control
The Quality Team can be described as having two primary areas of focus: Quality Assurance (QA) and Quality Control (QC).
QA is a proactive force within our organization. They have implemented robust systems to ensure that quality procedures are met, emphasizing the prevention of defects before they occur. Compliance is a fundamental aspect of their role, ensuring that we adhere to the rules and regulations that govern our industry. They understand that staying ahead of the curve is key, constantly reviewing and adapting our processes to align with new standards.
QC, on the other hand, serves as the final gatekeeper, diligently inspecting products for defects and making corrections before they leave our facility. Their focus is on product quality and reacting swiftly to maintain the highest standards. They are the people who keep the product moving out the door to keep pace with customer demand.
A Legacy to Be Proud Of
The Quality team is made up of some of the most tenured professionals in the company. Many of the team members have science or engineering backgrounds and have gained valuable on-the-job experiences during the many years they have spent at PTS.
A few highlights for the team, include:
Their role in the handling of the FDA Warning Letter, which required quite a bit of determination and resilience. Thousands of pages of documentation passed between our staff and the FDA during the warning letter period. The quality team remained diligent for years opening Corrective and Preventive Actions for each observation and providing monthly updates throughout the process and ensuring that every concern was addressed meticulously.
Their repeatedly positive audit results, year after year which require a comprehensive review of our current processes to help us ensure that we are always in compliance with the latest industry standards.
And the certification and re-certification of our products by industry standards, like CRMLN and NGSP. Achieving and maintaining product certifications is no small feat. It requires months of dedicated effort, collaboration with healthcare professionals and labs, and rigorous testing.
On top of all of that, the team has also been instrumental in implementing product improvements, ensuring that our offerings continue to meet and exceed the expectations of our customers and regulatory bodies.
One Unified Team
Although the Quality teams face stress and pressures each day, they truly enjoy their work while enjoying each other's company. They credit their boss, Heidi Strunk, with creating an environment where they feel they are working as a unified team toward a common goal: upholding quality excellence in all aspects of their work.
One thing that quality team wants you to know as PTS employee, is that they see you as an extended part of their team, too. Since Quality is everyone's job, the team issues CAPAs and NCRs to help us all better understand the roles we play in helping produce the best possible product. CAPAs and NCRs aren't punishments; they are invitations to join them in PTS's continued journey toward excellence.
All in all, we believe that our Quality team is one of the best in the industry. Their dedication, expertise, and proactive approach ensure that we continue to thrive during dynamic and challenging times. We salute their unwavering commitment and look forward to the continued success they will bring to our organization.

You may have seen the words "accurate and precise" used to describe our devices. But do you know how those two terms differ? Take a look at the infographic below for a quick explanation.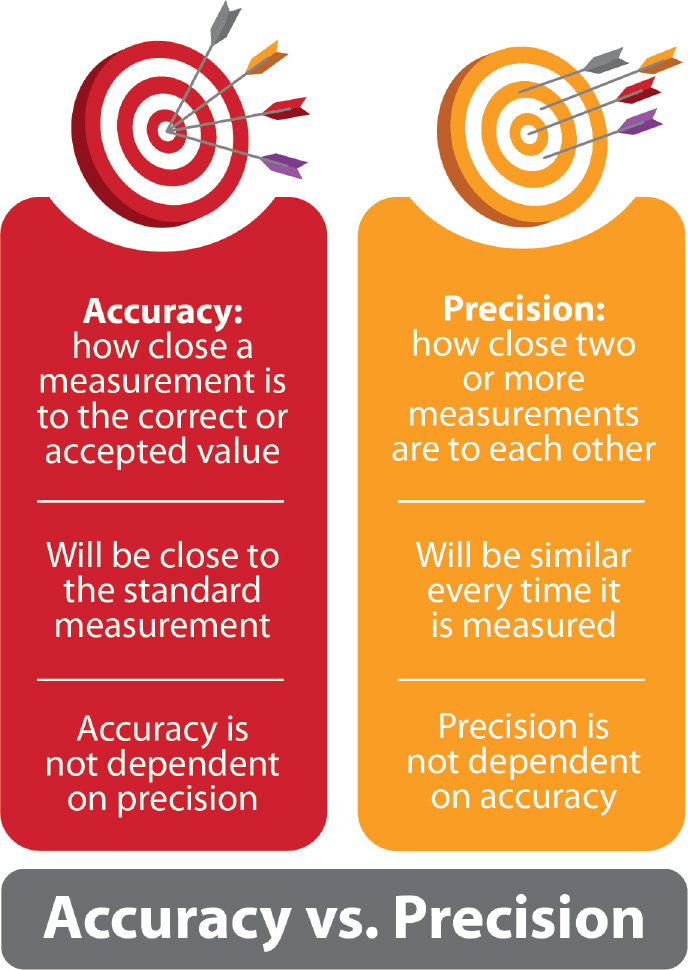 Wahnetta Beverly
Automation Supervisor
We're dedicating a special Employee Spotlight to Wahnetta Beverly this quarter. She's retiring after 25 years of outstanding service to PTS. We asked her a few additional questions about her time here and what she'll miss (and not miss!) about her job.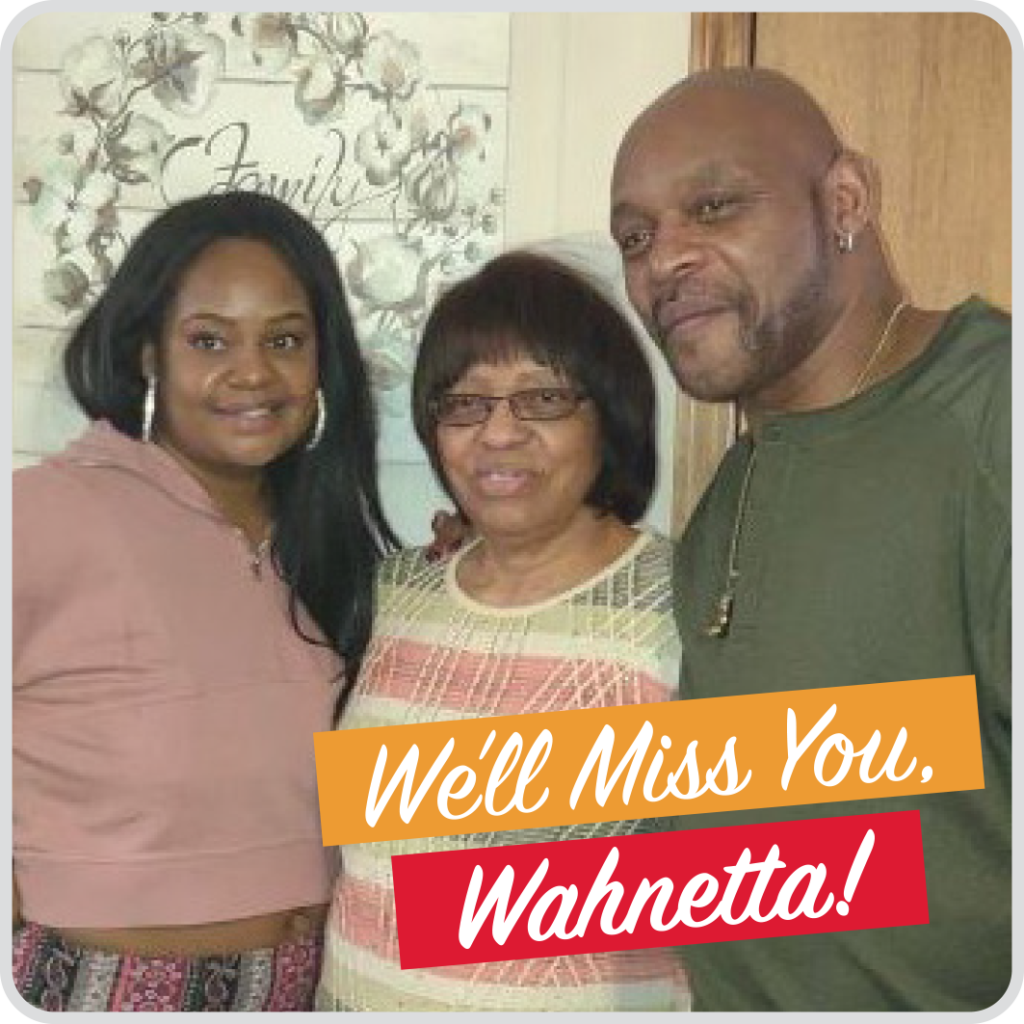 When did you join PTS?
September 21, 1998
Name three hashtags that describe you.
#Dedicated #Considerate #Helpful
Favorite place to "get away".
Home doing crafts, and walking my dog.
Best part about your job at PTS?
Working with and meeting an amazing group of people.
What do you like best about working at PTS?
Producing the test strips. Running the automated machines.
When you first started working at PTS, did you think you'd stay for a long time? Why or why not?
When I first started I had no idea I'd be here this long. I had previously worked for Indiana Bell or Ameritech, now AT&T, for 26 years. Had my own Daycare for 4 years and was tired of the mothers not appreciating my help. My niece sent me here. I started out in Manual Strip Production. There were only three of us. This was a new company I had no idea we'd grow and still be operating. Sometimes we didn't get paid. I just needed to work and put my daughter through school. Sorry long story, but no I didn't even think about how long I'd be here.
What's one thing you'll miss about coming to work every day?
Well, I've known almost everyone since I've been here. It's like leaving a family. I'll really miss my team in Automation.
What's one thing you WILL NOT miss about coming to work every day?
I won't have to get up and take the drive to be on time in bad weather or worry about the roads. It's been a pleasure working here. All in all it's been a good adventure in my life.
Do you have a secret talent? What is it?
I love to do crafts. sewing, embroidery.
One thing you can't resist?
Sweets, chocolate.
Best advice you have ever been given?
Do unto others.
Michelle Deal
Sr. Quality Compliance Principal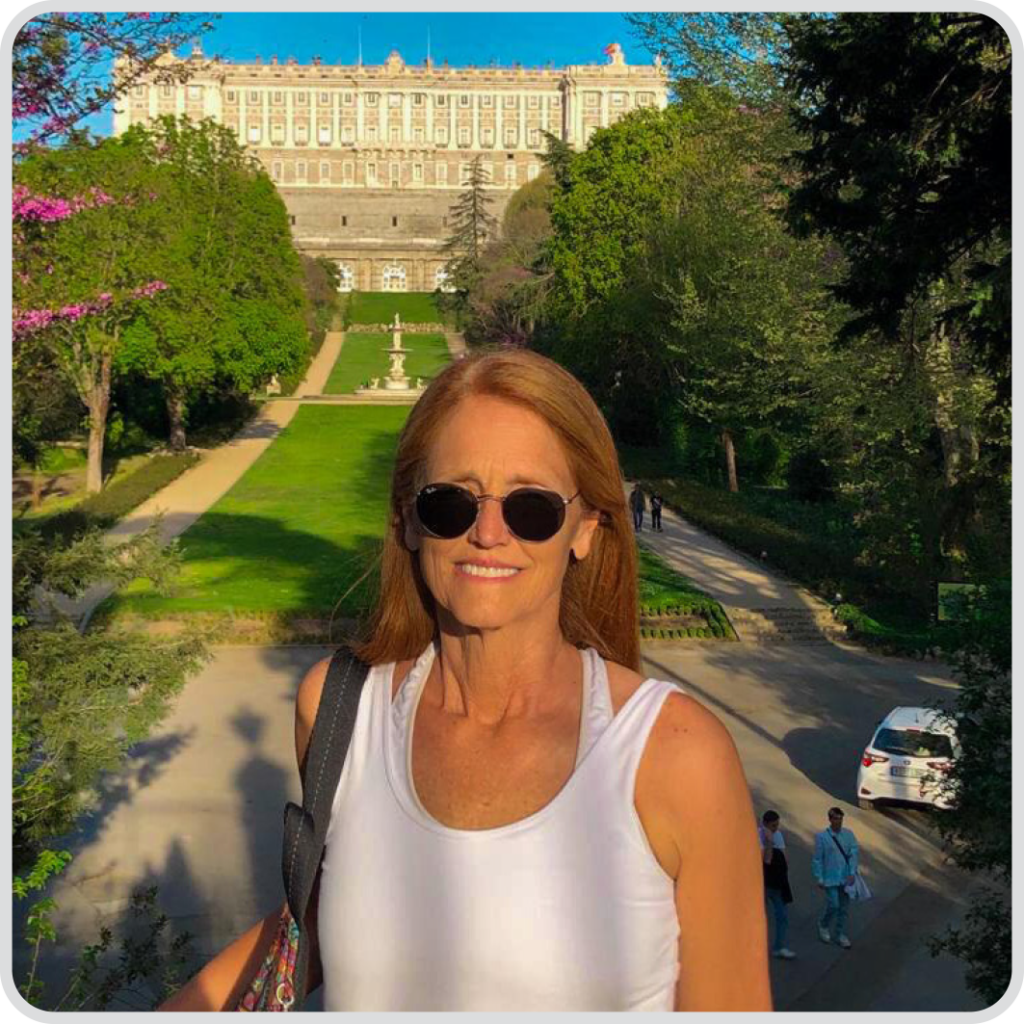 When did you join PTS?
September 2006


Name three hashtags that describe you.

#LoveMyFamily #LoveMyFriends #Caring


Favorite place to "get away".
My very favorite place is home!


What do you like best about working at PTS?
The best part of working at PTS is working alongside all of the great people. I have made so many wonderful friends throughout the years.


Best part about your job at PTS?
I have done many jobs in the 17 years I have been at PTS, and the common theme among all of them has been being fortunate to be in a position to make quality products alongside quality people.


Do you have a secret talent? What is it?
I can plank for 8 minutes. Silly!


One thing you can't resist?
Listening to 70's music (and maybe blaring out the lyrics).


Best advice you have ever been given?
Treat people the way you would like to be treated. I really try to live that daily.
Alexandre Lages
Regional Sales Manager Europe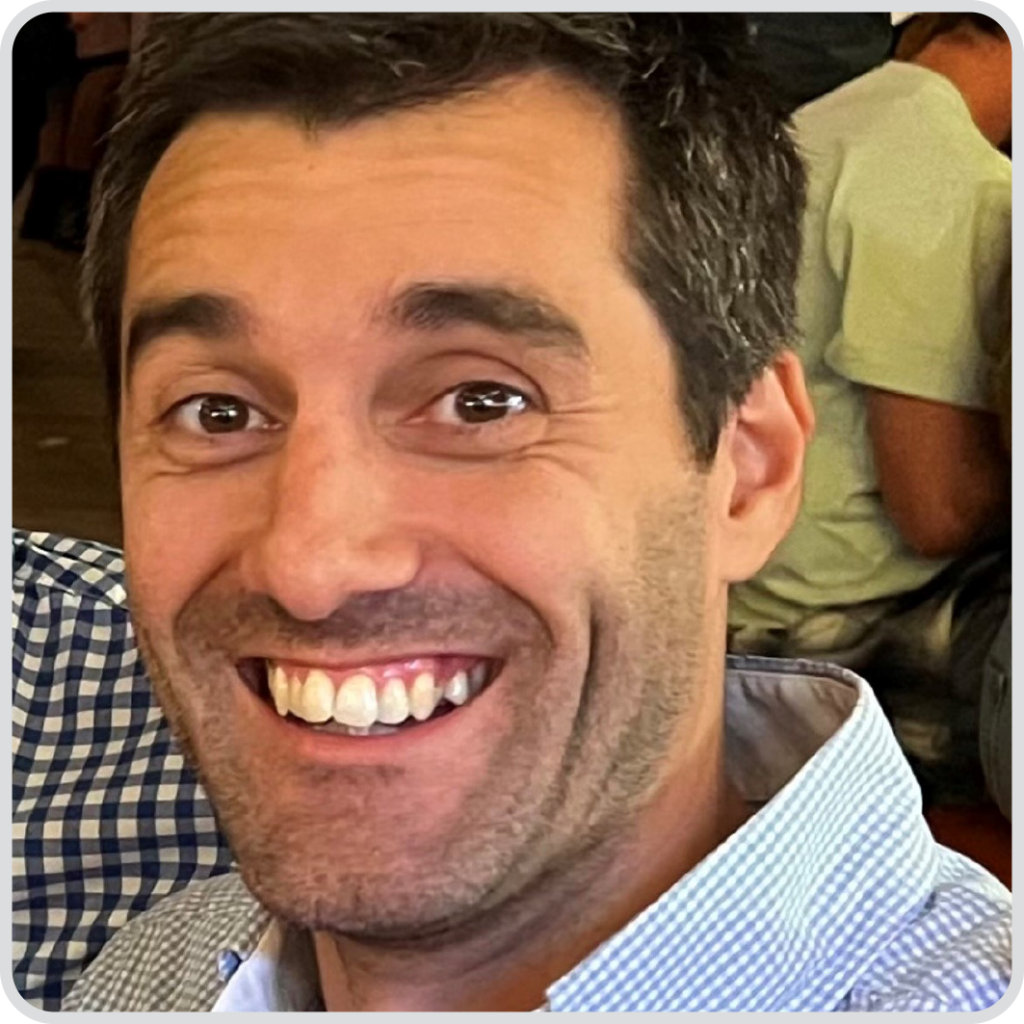 When did you join PTS?
February 2023
Name three hashtags that describe you.
#Active #Independent #Adventurer
Favorite place to "get away".
Driving in a speed track.
Best part about your job at PTS?
Meeting with customers and helping them find solutions.
Favorite part about working at PTS?
Having a fantastic and competent team supporting my work!
Do you have a secret talent? What is it?
Crafting
One thing you can't resist?
Enjoying Life 🙂
Best advice you have ever been given?
Don't be afraid to fail, follow your instinct!
HR Corner:

Company Events Survey
Thank you to all who completed the Company Events Survey! Your responses will be used to help HR plan for future events. We will do our best to incorporate the input as feasible within a reasonable limit based on schedules, budgets, etc. We truly appreciate your time and valuable input!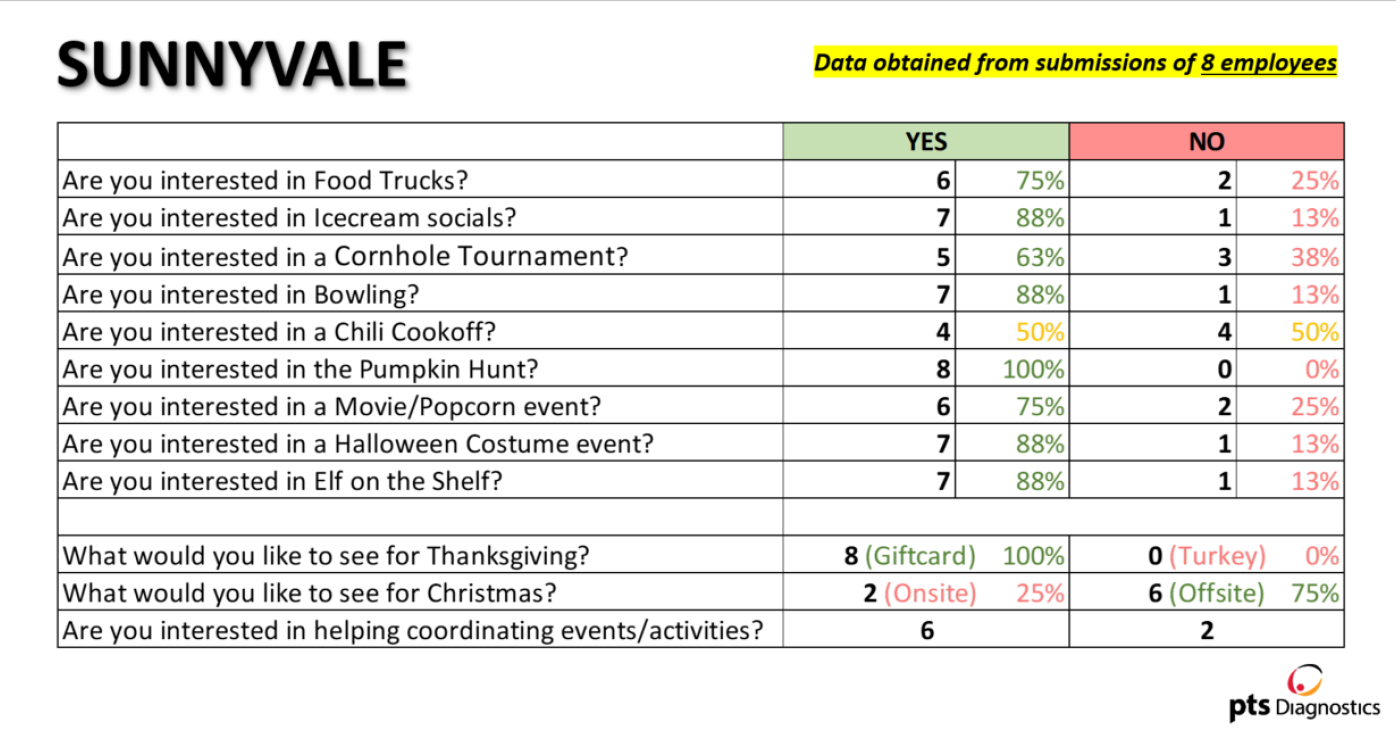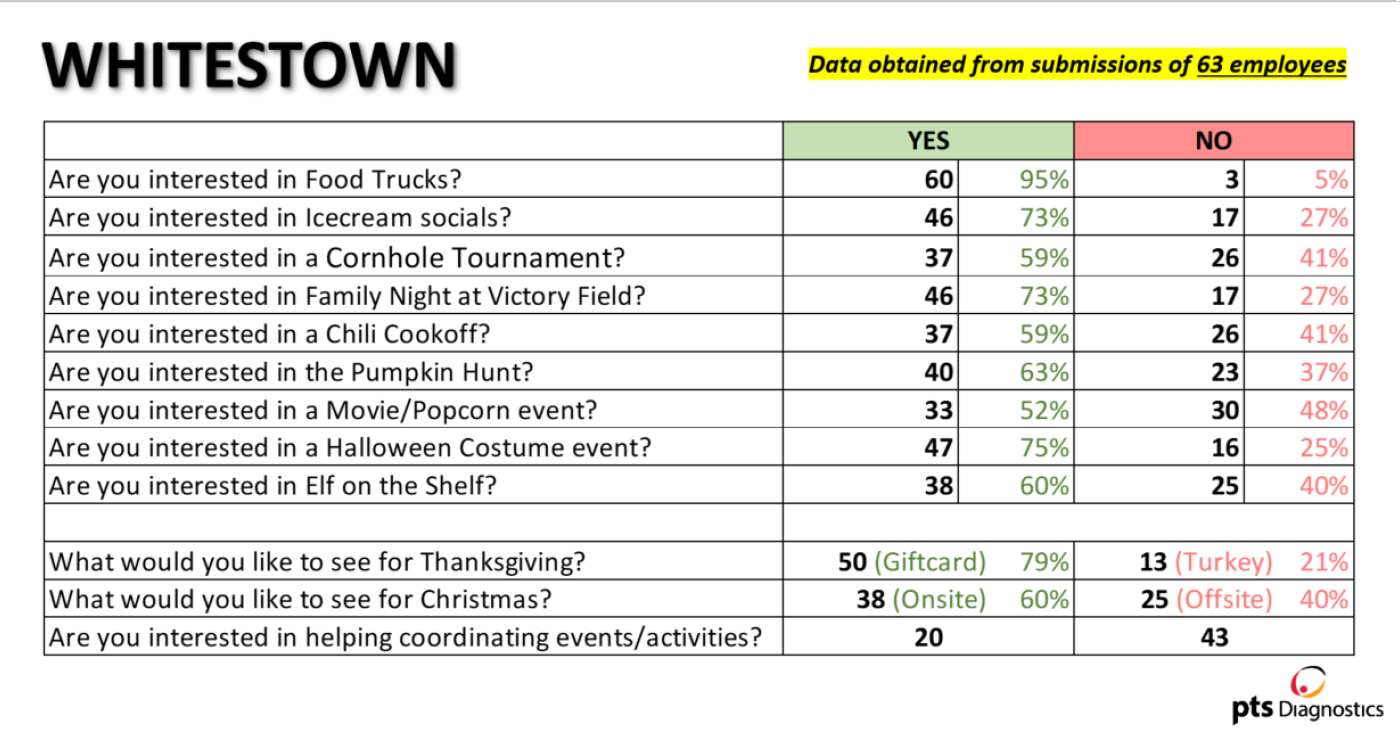 Watch your email inboxes! More details about each event will be sent when the time draws near.
Pumpkin Hunt: Starting October 3rd, twice a week, there will be a pumpkin hunt! We will hide the pumpkin around the building and whoever finds it wins a gift card!
Halloween Costume Contest: Dress in your best costume! The winners will receive gift cards!
Chili Cookoff: For those who want to compete for the BEST chili, you will have your chance! We will have a chili cookoff and employees will have small samples to see which they would vote #1! The winner will receive a gift card!
World Diabetes Day: Selfie booth, giveaways, and more. Details to come!
Thanksgiving Luncheon: Details to come!
Elf on the Shelf – Month of December: Starting the first week of December, up until Christmas, we will hide elves twice a week! If you find an elf, you will win a gift card!
2023 Holiday Party: Details to come!
Each quarter we ask PTS employees to participate in a fun question ranging in a variety of topics.
"Would you rather live without air conditioning (heat and AC)
or without internet access? Why? "
"Would you rather live without air conditioning (heat and AC)
or without internet access? Why? "
Internet! Being too hot is miserable.
68°.
— Brittany Dobson, Document Control
I would go without internet access. I enjoy the climate controlled comfort of my house. 68°, year round.
— Carolyn Schmitt, Regulatory
I'd rather live without internet access. I still have my cellular network. There is no way I'd survive without AC. 69°.
— Jade Campbell, Operations
Internet.
I hate being hot! . During summer 70°, during winter 65°.
— Amy Howell, TSS
Without internet because I could go to a Starbucks for internet.  I could not function as a human without AC. 75°.
— Wanda Franklin, Technical Support
I would rather live without air conditioning than not have internet access because the work I do requires internet connection.  I have lived without air conditioning half of my life; I can live without it again. I cannot feed my family without work though, so my logical conclusion is to have internet rather than air conditioning. 72° Farenheit.
— Almi Joseph, Finance
Internet access.
You'd be miserable without either one of these, but you can't DIE from lack of internet access. 70°.
— Issa Emeish, Legal
I should say the internet because books exist and homeostasis is more important than YouTube, but I choose heating/cooling because i'm a stupid human man in 2023. 73°.
— Harley Howell, Customer Service
Temperature control. The internet is how we interact with the world today. 73°.
— Alex Bridges, Ops Engineering
Internet Access.
I'm old enough to have without the internet and I don't live in a mild climate. We could probably survive without A/C, but probably not heat in our winters. 73°-74° in the summer.
— Cameron Dobson, Marketing
I find it essential to have access to both air conditioning and the internet, as they contribute to my physical comfort and mental well-being, respectively.
78° Farenheit.
— Jianwen Cai, Alignment 
Internet.
I would rather enjoy the cool house with my family. Everyone needs to unplug and get back to what is important in this short life, their family. I get upset when I see everyone seating around the living room, lounging on the couch with their eyes glued to their phones. Let's get back to conversations instead of TikTok, Facebook and bad news. 68°.
— Amy Kersey, Finance
Without Internet. Lived the past 3 years without it and only recently got it for my wife's WFH job, not hard to do if you don't do any streaming. 78°.
— George Spoerl, Ops Engineering
Without internet access. I'll just read a book with my AC going! I can't sleep while hot. 69°.
— Abbey Braasch, Human Resources
I live in Florida. AC is an essential item, more so than internet access. 74° during the day and 68° at night .
— Kim Zeltwanger, Human Resources
I can't live without either 🙂 71°.
— Amanda Wethington , Accounting
Internet is an employment necessity, so it'd be nearly impossible to work without it. That said, I'm old enough to remember what living without internet access was like, we all managed. Depending on the climate going without can be life threatening. Ex three-fourths of Alaska is in the North Temperate Zone & one-fourth is north of the Arctic Circle the lack of heat is life threatening. Florida ranks overall as the warmest state year-round, central heat & air will always be my choice. 70° Farenheit.
— Jeanny Garcia, Customer Service
No AC. I've been camping in 90°+ degree weather and -5° weather and have been fine. But considering my job is in IT, Internet access is kind of important. 72°.
— Mark Sweet, IT
I live in Arizona so it would need to be air conditioning in the summer for my survival. I'll give up Heat in the winter for Internet Access! 76°.
— Don Bellissimo, Sales
I would choose to live without air conditioning. I am not a fan of being cold and I rely on the internet for both work and entertainment purposes. It allows me to stay connected, research information, and unwind after a long day. 78°.
— Sonja Little, Customer Service
Not even close…take that internet NOW. 70°.
— Cliffe Allen, Sales
Without air conditioning. I would just move to a place with a more stable climate… and less humidity. 70°.
— Shelby Smiley, Quality
Thank you to everybody that participated in some of our recent events and celebrations!