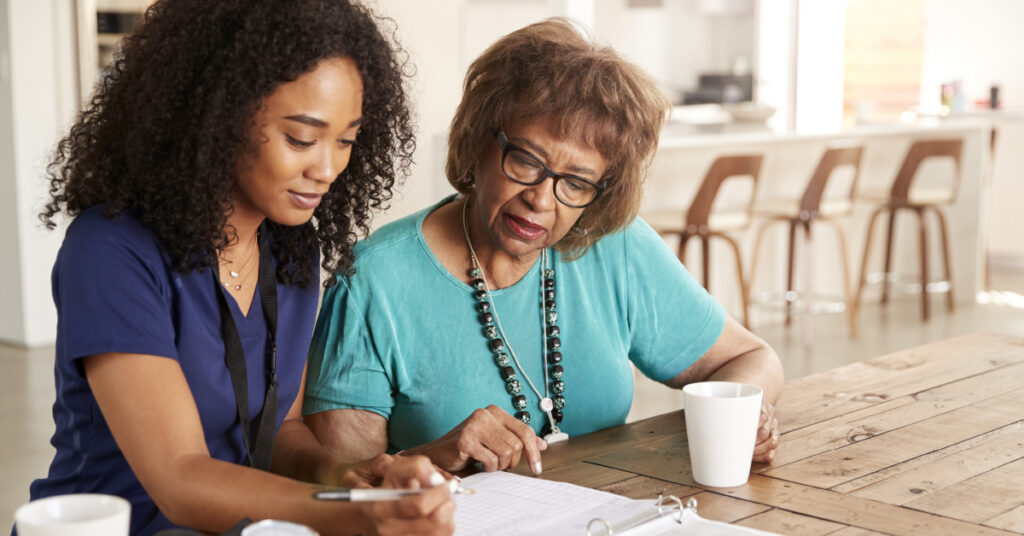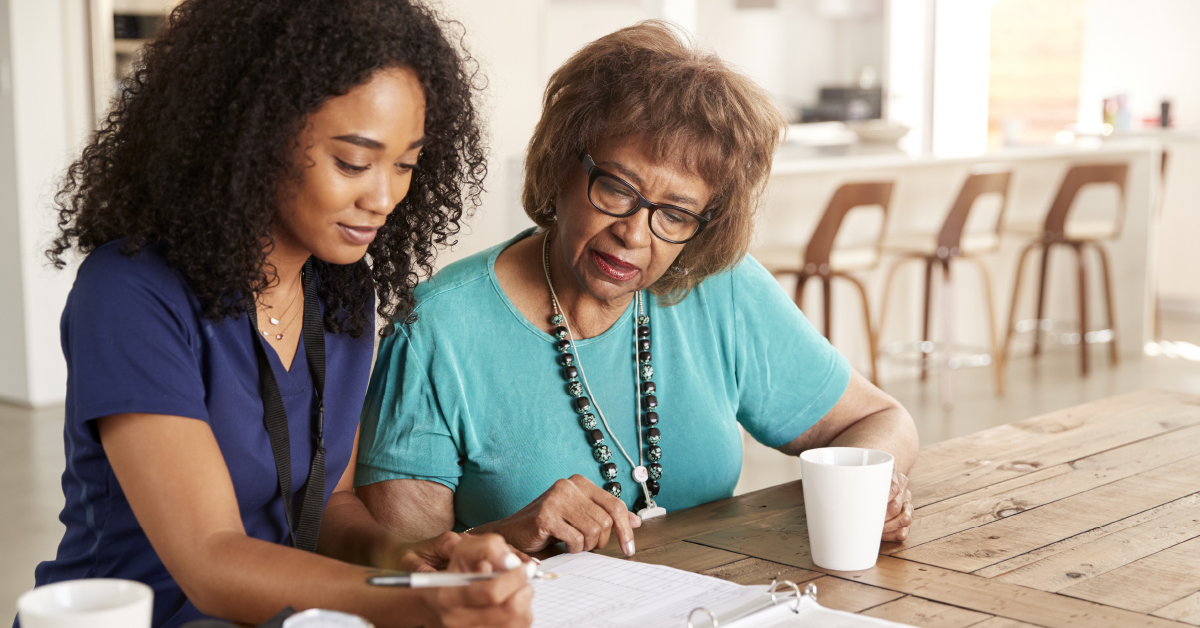 The home health industry had already been growing steadily for years before COVID-19 came along; but the pandemic, and the need for virtual, "socially distanced" health services that came with it, have exponentially accelerated that growth. It not only increased demand for home health services, but also prompted the U.S. to propose changes to government funding of home- and community-based services (HCBS).
At the time of this writing, members of the United States Congress are debating an infrastructure funding package that could include as much as $400 billion for home and community-based services (HCBS). 1 (Globally, U.S spending on HCBS is much lower than that of nearly all other developed countries.1) If that funding is approved, we will likely see much bigger investments in home health programs from both payors and provider agencies. But we may also see changes to policies on reimbursement for home health services that would require agencies to show evidence of improved health outcomes for their patients.
As a result, many home health agencies and hospital systems may need to invest in new tools and resources that will help them deliver high-quality care to the rapidly growing and changing population of home-based patients.
The Picture of Home Health
Many people still think of home health as an option that is only for people who have been discharged from a hospital or nursing home. But today, many home health service providers are tasked not only with helping patients who have left a hospital setting, but also preventing patients from being admitted to a hospital or nursing home
So, who are today's home health patients? First, according to recent Medicare data, only one-third of patients were assigned to home health care after a hospital or nursing home stay. Two-thirds are referred to home health from the community. 2
Home health patients also tend to be people who need help managing complex comorbidities. Nearly 50 percent of them have five or more chronic conditions, such as asthma, arthritis, diabetes, or heart disease. Only 22.4% of all Medicare beneficiaries must manage that many conditions all at once.2
What Will Today's Home Health Providers Need to Succeed?
To be most effective in serving the growing complexity of their patient population, home health providers must build a comprehensive system that includes not only hands-on care, but also remote patient monitoring, lab work, radiology, and medication delivery. And, to make the system work, they will need to find ways to enhance their ability to communicate and collaborate with all the members of a patient's care team.3 Some experts also think that home health agencies may need to become more specialized, with specific programs dedicated to heart disease, diabetes, respiratory health and more. And, as they expand to offer these services and more, home health agencies will want to consider how to best improve quality of care while reducing costs. 3
One health outcome measurement that both government payors (Medicare) and private payers will likely track is hospital admissions and readmissions. There is already some evidence that home-based primary care can reduce ER visits, hospitalizations, and 30-day readmissions for homebound patients. Early results of a 5-year Medicare program called Independence at Home showed not only these reductions in hospitalizations, but also an average annual cost savings of $2,700 per beneficiary.3
How Can Point-of-Care Testing Help?
Some healthcare providers have expressed reluctance over a broad shift to home health. One of the reasons often cited is that patients may not be continuously monitored at home in the same ways they are in a hospital, skilled nursing facility, or nursing home. They worry that subtle but significant changes in a patient's vital signs or biometric measurements might be missed, and along with it, the chance to adjust treatment in a way that could improve and prolong the patient's life.
But advancements in remote patient monitoring, medical records sharing, and rapid biometric testing can help ensure that a patient's health status can be closely tracked at home, and that any necessary adjustments to the patient's treatment plan based on those on changes can be quickly communicated to the home care team and the patient.
One example is in tracking lipid panel and A1C results for home-based patients with heart disease and diabetes. Regularly tracking these two metrics in addition to other vital signs and biometric measurements may help providers identify which patients are at the highest risk for eventual hospitalizations due to less-than-optimal management of their conditions.
Some studies have shown that reducing cholesterol levels that are too high can lessen the risk of heart attack or heart-disease related death4, and optimal control of blood glucose can make a difference in reducing diabetes complications.5 Furthermore, some evidence shows that poor glycemic control in patients with diabetes is associated with an increase hospitalization due to heart disease or any other cause.6
The ability for home health providers to gather accurate lipid panel and A1C results at the patient's home in minutes, instead of the usual days or weeks it can take to get test results from a lab can make a difference in two ways:
– It can improve overall workflow efficiency, resulting in a related reduction in staff time and costs.
– It gives providers the opportunity to get same-visit feedback on their progress and setback in terms of their glucose and cholesterol control. Prompt feedback can help make new information "stick" and can help motivate patients to act on new knowledge they have gained. 7
When you combine these added efficiencies with better informed and more engaged patients, and with highly-skilled healthcare providers, you have a winning formula for high-value/low-cost service—something that both patients and payors like to see.
While the finer details of home health care policies in the U.S. are not yet certain, there is little doubt that demand for home-based care will continue to grow, and along with it, the need for home-health-friendly tools and services.
If you have any questions about the benefits of point of care testing in home health settings, please reach out to us. We are happy to help in any way we can. Start by visiting ptsdiagnostics.com/contact-us.
Sources
1 https://homehealthcarenews.com/2021/06/senators-advocates-tout-once-in-a-generation-opportunity-for-funding-hcbs/
2 https://homehealthcarenews.com/2021/01/top-home-health-trends-for-2021/
3 https://hbr.org/2019/10/5-obstacles-to-home-based-health-care-and-how-to-overcome-them
4 https://www.webmd.com/heart-disease/guide/heart-disease-lower-cholesterol-risk#1-3
5 https://spectrum.diabetesjournals.org/content/16/4/217 
6 https://link.springer.com/article/10.1007/s11892-018-0989-1
7 https://edume.com/blog/role-of-feedback-in-improving-learning