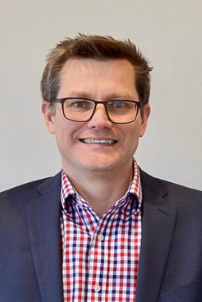 Jonathan Chapman – President and Chief Executive Officer

Mr. Chapman joined PTS Diagnostics in March of 2020 after 20+ years of management experience in the medical device industry with ARKRAY USA, Inc. and Medisys. He brings a wealth of knowledge and a successful track record of mergers and acquisitions, post-acquisition integration, global product launches, market identification, and strategic positioning. He is responsible for the overall leadership of PTS Diagnostics and ensuring that the organization continues to deliver on its mission of improving chronic disease management through point-of-care delivery. Mr. Chapman received a Bachelor of Arts from Sheffield University UK, LLM Commercial and Corporate Law from the University of London (SOAS), and LLM Health Law from Hamline Law School, St. Paul, MN. His international experience serves as a benefit to PTS Diagnostics across multiple global markets.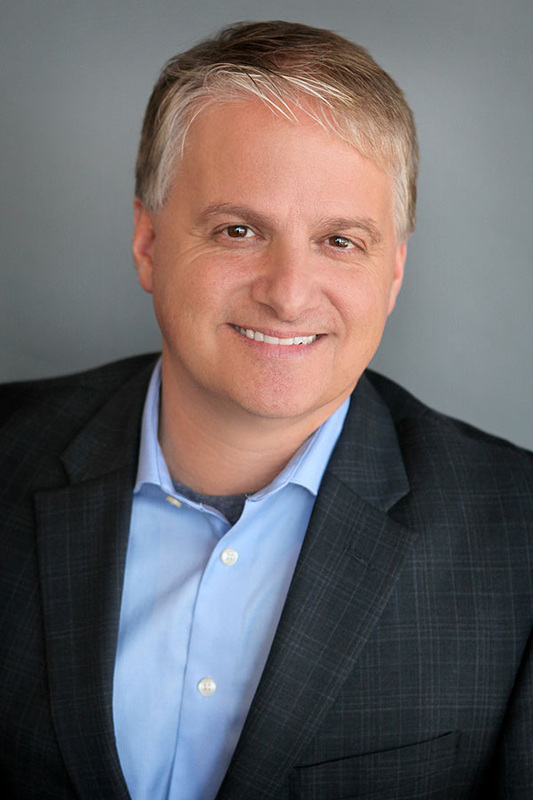 William Benedict – Vice President and General Manager

Mr. Benedict came to PTS Diagnostics in 2006 as Director of Operations and later served as Vice President, Technology and Compliance. He was promoted to his current position of Vice President and General Manager in 2013. While at PTS Diagnostics, he has implemented automation and lean manufacturing practices and instituted continual auditing to maintain the highest levels of compliance. He oversees executive management of PTS Diagnostics' operations, including manufacturing, quality, clinical, regulatory and human resources. Mr. Benedict is a member of the American Society of Quality, Parenteral Drug Association (PDA), and the Regulatory Affairs Professional Society. He holds a Bachelor of Arts in Biology from Purdue University and a Master of Business Administration from the University of Indianapolis.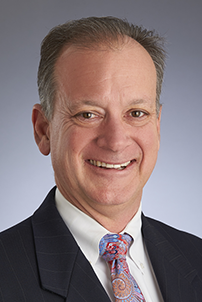 Stephen Riendeau – Chief Commercial Officer
Mr. Riendeau joined PTS Diagnostics in 2007 after 17 years of industry-wide sales experience with Specialty Laboratories, Inc., Myriad Genetic Laboratories, Orca Medical Systems, and Abbott Laboratories, Inc. His professional experience prior to PTS Diagnostics included the servicing of individual accounts, territory management, field sales management, and executive direction of corporate accounts. He has overall responsibility for PTS Diagnostics' global commercial organization including sales, marketing, customer service, technical support and the overall development and execution of the company's strategic sales plan. Mr. Riendeau received a Bachelor of Arts in Economics from Florida State University.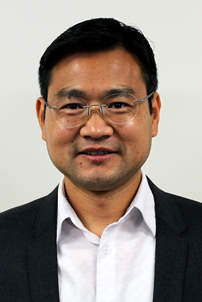 Jianwen Cai – Vice President, Global Alignment
Mr. Cai joined PTS Diagnostics in 2022. He graduated from China Europe International Business School with an MBA and was a qualified Chinese CPA. From January 2009 to May 2011, he served as CFO at Jiangsu Water Co., Ltd. He then worked as CFO for Interchina Water Co., Ltd. (600187.SH) from May 2011 to April 2014. He served as the Executive Director of New Concepts Holding Co., Ltd. (02221.HK) from September 2015 to September 2020. He joined Sinocare in Oct 2020 as VP Global Finance and Alignment. Mr. Cai brings a wealth of International experience to support PTS Diagnostics' business growth.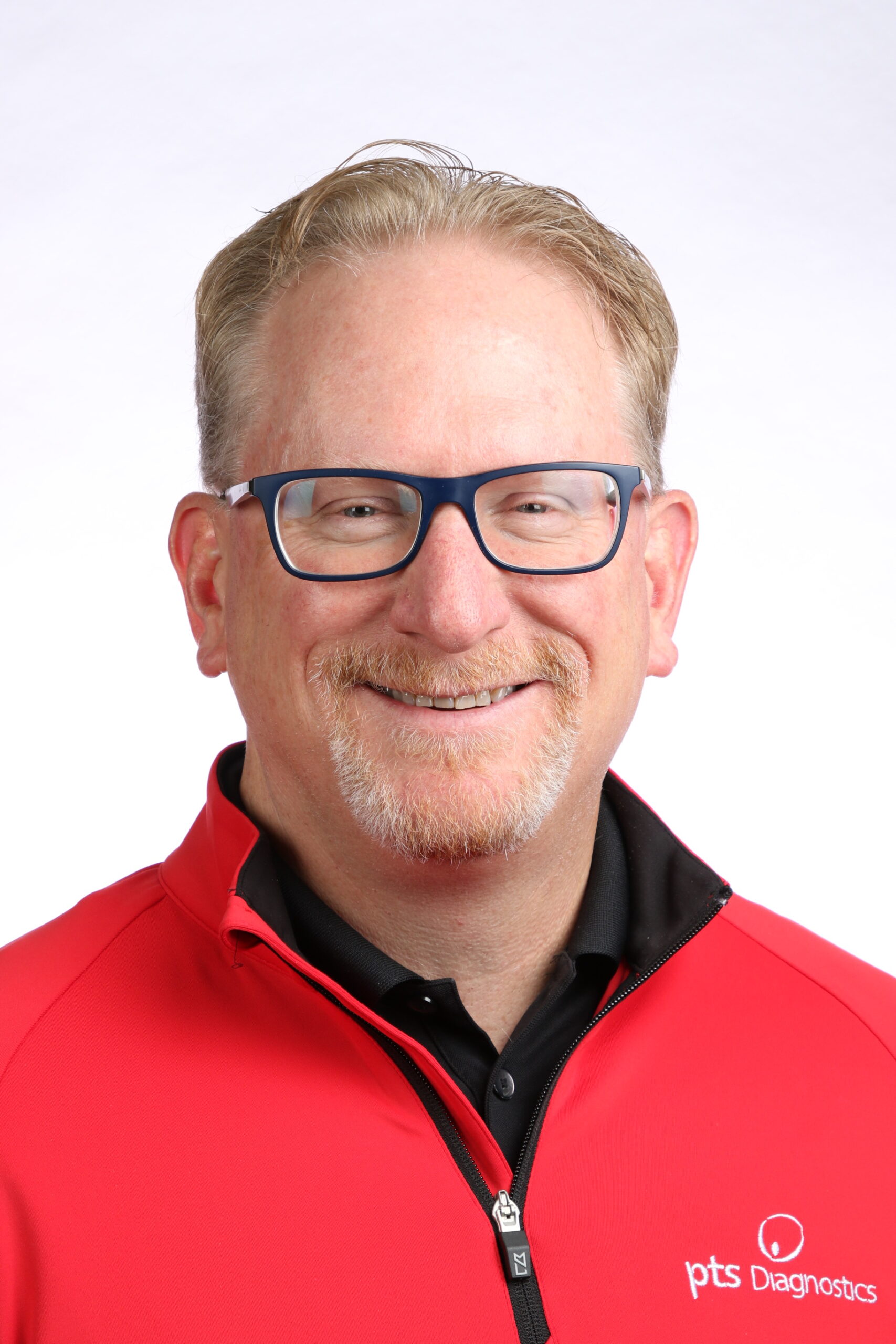 Cliffe Allen – Vice President, U.S. Sales

Mr. Allen joined PTS Diagnostics as Regional Sales Director in October 2015, before being named Vice President, U.S. Sales in July 2016. He has nearly 30 years of experience in diagnostic and consumer healthcare with Glaxo SmithKline, Roche Diagnostics, and Thermo Fisher Scientific. His previous positions primarily focused on leading teams with responsibility for physician, hospital, managed care, and retail partnerships. He is now leading the PTS Diagnostics U.S. sales team in all segments, as well as the development and execution of the company's strategic plan. Mr. Allen holds a Bachelor of Arts in Accounting from Western Kentucky University.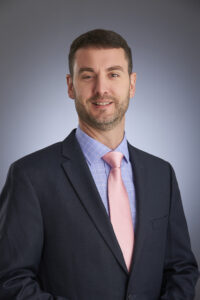 David Brandt – Vice President of International Sales
Mr. Brandt joined PTS Diagnostics in September 2015 and assumed his current role in August of 2019. He has 17 years of in-vitro diagnostic experience working for Nanosphere (now Luminex), Focus Diagnostics (now DiaSorin), and Panbio Diagnostics (now Abbott). His new role supports our international sales team and distribution partners through strategic oversight of regulatory, technical support, and other commercial needs. Mr. Brandt holds a Bachelor of Arts in International Business from Southern Virginia University and Master of Business Administration from the University of Phoenix.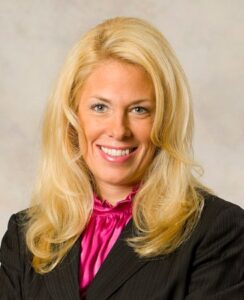 Laurie Gutzwiller –  Vice President of Global Marketing & Corporate Strategy
Ms. Gutzwiller joined PTS Diagnostics in May 2019. She has over 30 years of healthcare medical device experience (including a long tenure with Hillrom) where she has served in a variety of executive leadership roles including marketing, sales, national accounts and service. Her responsibilities include global product management, commercial marketing, tradeshows, creative, and packaging and labeling. Ms. Gutzwiller holds a Bachelor of Arts degree in Business Administration from Indiana Wesleyan University and a Computer Technology degree from Purdue University.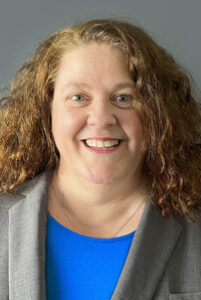 Heidi Hancock Strunk –  Sr. Director, Quality and Regulatory Affairs
Ms. Hancock Strunk joined PTS Diagnostics in April 2015 as the head of Regulatory Affairs.  In 2016, she was promoted to assume responsibility for all Quality functions as well.  She brings over thirty years of experience, with a proven track record of successful results in the medical device, 
in vitro
 diagnostic (IVD) and life sciences industries on a global scale. Her breadth of experience spans large companies to hyper-growth start-ups, mergers/acquisitions, facility moves, and transfer of product lines into and out of the USA. She is a certified Regulatory Affairs Professional (RAC), and has performed a multitude of compliance audits both domestically and internationally. Prior to joining PTS Diagnostics, she was at Roche Diagnostics, Hologic, and Pearl Pathways. She holds a Bachelor of Science from Purdue University.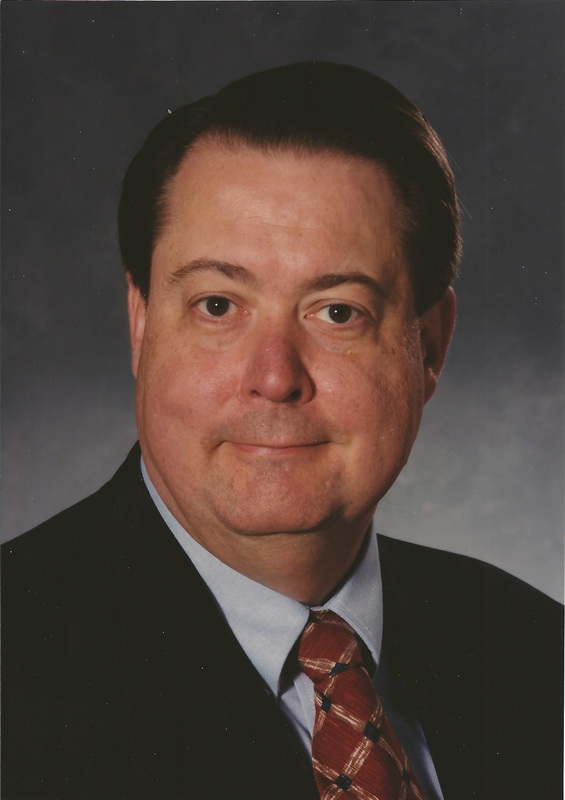 James "Andy" Anderson, Jr., M.D., FFPM, FACE – Medical Director
Dr. Anderson trained in Internal Medicine and specializes in Endocrinology. He has more than 35 years of clinical and research experience, including Interim CEO at Antigen Express, Inc.; Director and Senior Scientific Advisor of Generex Biotechnology Corporation; CEO and President of Symcopeia Company; Clinical Associate Professor of Medicine at Indiana University School of Medicine; and Senior Medical Director for Diabetes and Cardiometabolic Medicine at Eli Lilly and Company. Fellowships include the American College of Endocrinology and the Faculty of Pharmaceutical Medicine of the Royal Colleges of Physicians (U.K.). Dr. Anderson has degrees from Louisiana State University School of Medicine, New Orleans, and Centenary College of Louisiana. 
​