November is Diabetes Awareness Month. Per the American Diabetes Association, 371 million people worldwide are living with diabetes and this number will balloon to 642 million by 2020 if changes toward prevention are not made globally.  
We spoke with a few members of our PTS Diagnostics family and asked them to share how they're personally impacted by diabetes and whether this led them to seek professions in the point-of-care industry. Here's what they said:
Ashley Voils, Document Control Manager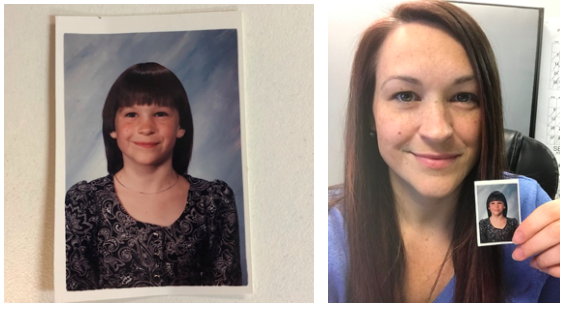 I was only six years old when I received my Type 1 diabetes diagnosis, so I don't remember much. My mom worked in the medical field and was able to quickly recognize that I was displaying some of the symptoms of Type 1 diabetes; for me these were pounding headaches and a thirst that I couldn't quench.
Above everything else, I vividly remember the immense feeling of fright that came over me upon   receiving the news. When you're six you don't know what diabetes is – What's happening? What does this mean? Will I have to go to the hospital; or worse?
Luckily, my mom and our doctor were able to explain that diabetes simply meant that my body was having trouble turning sugar from food into energy and that I'd (pretty much J) be able to be just like any other kid, as long as followed my treatment plan and took the necessary medications. As an adult, my greatest accomplishment as a diabetic was giving birth to a healthy baby girl two years ago with few complications.
Growing up as a diabetic has definitely had some level of influence on both my career choice and charitable pursuits. It's provided tremendous value to my everyday work knowing that I'm making a difference for people of all ages with diabetes. I'm privileged to have been at PTS Diagnostics for 10 years to witness the positive impact that our point-of-care solutions have had on impacted populations.
Scott Lee, Graphic Designer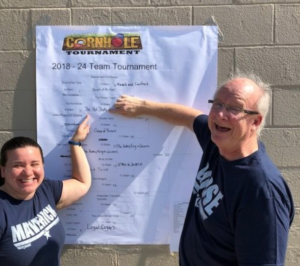 Type 2 diabetes runs in my family. My father had it, his mother had it, and two of my siblings also have it. I've always been predisposed to it and very aware of its lifechanging impact.
The tipping point for me was working in a job with a total commute of 3+ hours. This eventually led to a more sedentary lifestyle than I'd have preferred, and in result, a Type 2 diabetes diagnosis.
The major impact for me has been going from seeing my doctor for checkups to frequent visits for the purpose of diabetes management. I'm also more aware of maintaining a proper diet, specifically focusing on limiting my intake of carbs since I know that this is a key to my insulin balance. What has really stuck with me is that no matter how well I control A1C and other biometric markers, I'll always be medically categorized as a person with diabetes due to the original diagnosis.
Passion for my work at PTS Diagnostics comes in the form of a "noble why." I feel a sense of tremendous pride when I create materials that help others with this disease state. This is my way of giving back to the diabetes community and assisting others impacted by all forms of diabetes and their comorbidities. 
Heather Williams, Human Resources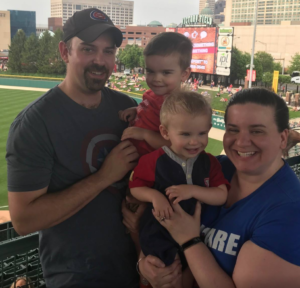 My mom is 59 years old and has battled Type 1 diabetes since age four. Over the years she has been a part of many different studies to help with diabetes management as well as working toward a cure. This is one of the underlying factors in our family's involvement in diabetes research and related charity work.
I am the oldest of three siblings, a miracle because according to her doctor at the time, I should not have been conceived. I was born a month early and had drastically low blood sugar levels, that resulted in the first few weeks of my life in the NICU.
Growing up, I learned very quickly how to detect when my mom was experiencing drastic changes in her blood sugar and what to do to get her blood sugar back to a normal level, help her with daily insulin shot regimes when my dad was at work, and later helping her with insulin pump placement.
During the pregnancy of my two boys I was closely monitored due to family history for gestational diabetes, which I ended up having during my pregnancy with Nolan, my youngest son. Even though I have a pretty healthy active lifestyle, it was determined that genetics was a factor in my gestational diabetes.
It is amazing to see the evolution in technology for diabetes management and care and how it affects lives from a personal and professional standpoint. Recruiting talented individuals at PTS Diagnostics has been personally satisfying and a great opportunity to help provide means for doctors and clinicians to help individuals with the diagnosis and management of diabetes.
In summary, diabetes management and prevention is a cause that's near and dear to the entire PTS Diagnostics family. Throughout #DiabetesAwarenessMonth we'll be giving back to diabetes-related charitable causes through events such as a blue jeans week, low sugar bake-off, and a Thanksgiving pitch-in. Follow the fun and converse with us via our LinkedIn, Facebook, Instagram, and Twitter channels.