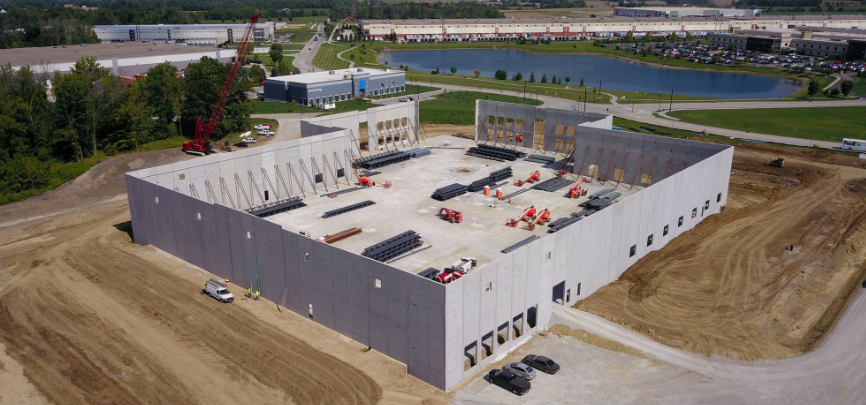 PTS Diagnostics recently broke ground on a state-of-the-art global headquarters in Whitestown, Indiana. As we continue to grow at a rapid pace, this new facility is being added to accommodate the need for additional manufacturing and office space. 
As a Senior Designer, it's my role to help layout the core laboratory and production zones of the new building so that we can continue to produce and expand the reach of our point-of-care solutions. I've been with PTS Diagnostics for 12 years and can honestly say that I've never seen such a level of excitement as it pertains to both our internal growth and the global impact of our technology.
The new global headquarters is progressing nicely and we remain on track for a late spring 2019 move-in date. Currently, the building's first walls are being put up and the next step will be to begin work on roofing and laying concrete for the second floor. Once finished, notable amenities will include creative brainstorming rooms, a workout facility, innovative workspaces, expanded breakroom facilities, ample parking, and an outdoor walking trail and basketball court.
Individuals interested in tracking the construction progress are invited to follow the PTS Diagnostics "Grow With PTS" Facebook album, which will be updated on a monthly basis and more frequently as our move-in date approaches.
Our new global headquarters represents a continued commitment to our employees and our goal of advancing point-of-care technology to improve global outcomes. I believe that I speak for everyone involved with this project when I say that we could not be more excited about the future of PTS Diagnostics.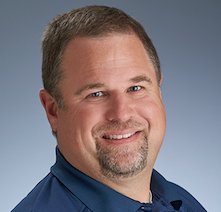 Tom Harris | Senior Designer