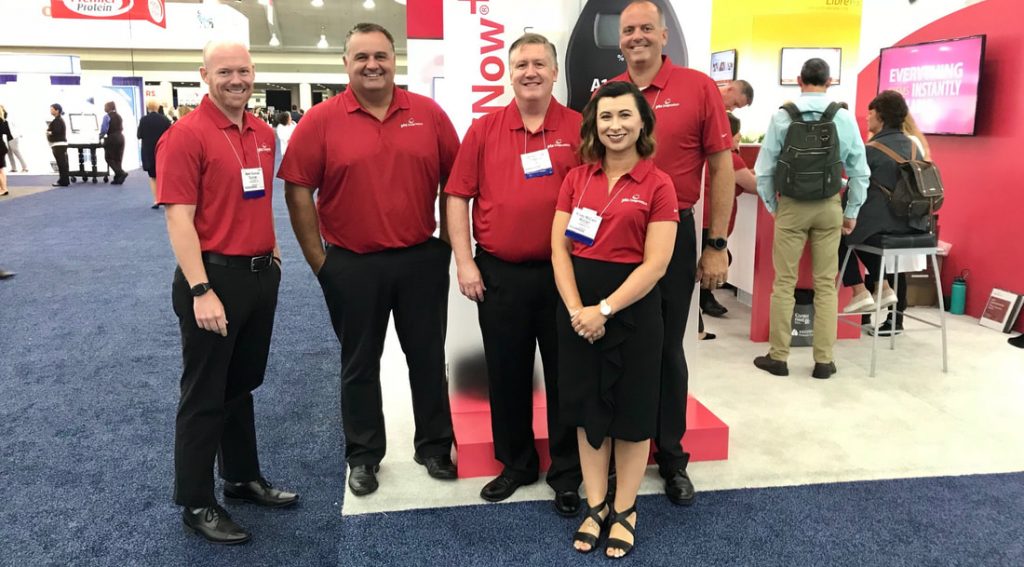 We're thrilled to have recently attended the American Association of Diabetes Educator's annual conference in Baltimore.
AADE 2018 is the United States' premier diabetes event targeted to health educators and healthcare professionals, i.e., nurses, pharmacists, dietitians, exercise specialists, etc. The conference focuses on continuing diabetes education credit opportunities while intertwining expert research presentations sharing the latest technological advancements and emerging diabetes treatment trends.
One takeaway from the gathering was that diabetes educators' roles are expanding into multiple phases of treatment and prevention. From diagnosis to education, emotional support, nutrition, exercise and more, the role of an educator is a crucial, yet often overlooked aspect of diabetes management.
A large emphasis that came from the session was a focus on driving better outcomes for people with diabetes by embracing education as a front-line treatment option. Additionally, a shift is occurring among diabetes educators in that there is an increased focus on helping to self-educate individuals living with diabetes and cardiovascular issues, a push driven by the value-based care model. This indicates that there is an expanding need for point-of-care solutions that can support self-management programs and incentives.
On the show floor, PTS Diagnostics conducted hundreds of point-of-care product demonstrations at our booth showcasing our A1CNow®+ and CardioChek® Plus systems. With results in five minutes, the A1CNow system offers healthcare providers a fast and easy way of obtaining accurate HbA1c results via fingerstick. Likewise, the CardioChek Plus accurately tests a full lipid panel and glucose simultaneously in 90 seconds via fingerstick.
The speed at which these measurements are delivered allows for the majority of the time spent during a physician visit to be spent having meaningful diabetes and cardiovascular care conversations with patients. What we learned from the healthcare professionals who stopped by our booth is that they are seeking opportunities for face-to-face "coachable moments" with patients as it's an important, yet often overlooked, step in the disease management and education process.
Overall, we were ecstatic to have experienced another AADE annual conference and are already counting down the days until next year's event in Houston!