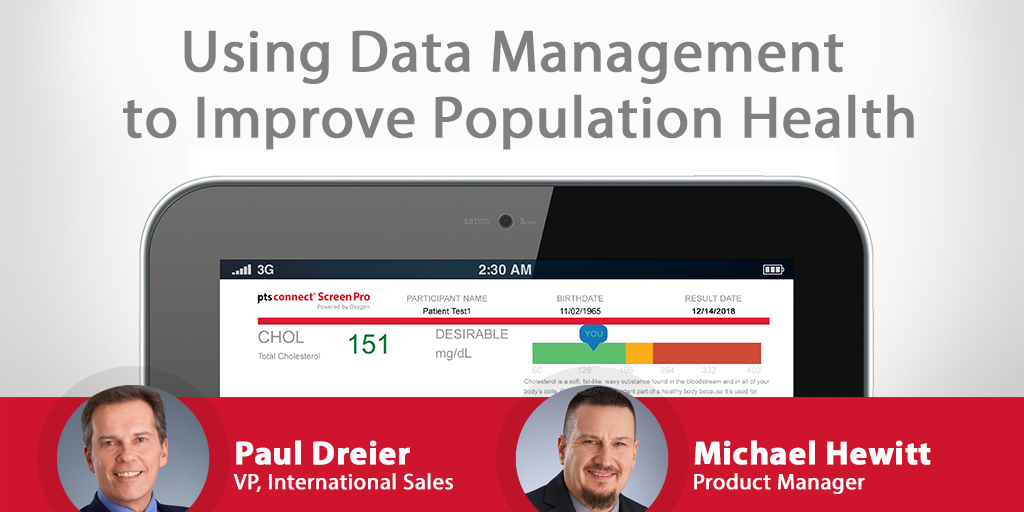 It's clear that a commitment to population health management is one of the platforms that PTS Diagnostics is built upon. At the heart (pun intended) of this value proposition is our PTS Connect® solutions, a biometric wellness management and reporting platform designed for the stewards of public health.
We recently upgraded our connectivity offerings through the announcement of, and subsequent growth plan for, two new products: PTS Connect® ProLink and PTS Connect® ScreenPro. These products fill a niche in two distinct markets.
Retail Pharmacies (PTS Connect ProLink)
Millions of people frequent grocery stores and pharmacies as a part of their weekly routines. While the number of grocery store and pharmacy visitors continues to rise, the percentage of people with a primary care physician has declined. A recent study by the Kaiser Family Foundation has found that nearly 30 percent of U.S. men do not have a primary care physician. Many view a routine doctor's visit as an inconvenience that often goes to the wayside when schedules get busy.
This is particularly troublesome because regular medical tests are needed when it comes to identifying and managing those with diabetes, prediabetes and their comorbidities.
As point-of-care testing advancements expand access points to pharmacies and retail screening events, an ever-increasing number of consumers are turning to these frequented locations to meet their healthcare needs. Convenience, extended hours, and lower costs are just a few of the many reasons why they make ideal locations for routine health screenings and can have a massive impact in the management of chronic disease states.
The PTS Connect ProLink, synced with CardioChek® Plus or CardioChek® PA analyzers, allows retail screening event participants to walk away with a personalized, printed copy of their results in the same place where they may typically pick up prescriptions or make healthy food decisions. This is a potentially industry-changing win for the future of point-of-care testing and treatment.
Wellness Screening Events (PTS Connect ScreenPro)
During a health screening event, every minute counts. Time spent manually typing and transcribing patient information and test results can have a huge impact on efficiency and data integrity. This can ultimately mean fewer people treated, more transcription errors (a $30 billion a year healthcare problem), delayed reporting and dissatisfied participants who are unlikely to return to future events.
Participants want to leave a screening event with results they can understand and act upon. Unlike other systems, The PTS Connect ScreenPro does not require internet access and can deliver customized, printable, wellness reports in minutes, complete with company logos.
This solution allows screeners to serve more people and helps attendees to quickly receive crucial point-of-care tests and walk away with clear results that they can take to a doctor for actionable steps in their chronic disease management. A win-win for both parties.
Takeaways
As population health changes, our service offerings must as well. With the new PTS Connect platforms, biometric screening and data management are made more productive. Professionals in the event screening and retail screening industries can secure their data and accurately provide more clientele with accurate results. Is PTS Connect ProLink or PTS Connect ScreenPro the right solution for your organization? Visit our product page, view our sales sheets (PTS Connect ProLink and PTS Connect ScreenPro) or call 1-870-5610 to learn more about these new offerings.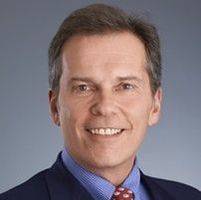 Paul Dreier | Vice President, International Sales
Mr. Dreier's tenure at PTS Diagnostics started in 2016 as the Senior Director of PTS Services. His role at PTS Diagnostics focuses on business development of the company's informatics and non-device product lines. His software and technology experience includes more than 25 years in the life sciences and defense industries. Starting as a chemist, he grew to love software and analytical instrumentation, eventually moving into companies that focus on those products. With global experience in more than 45 countries, Mr. Dreier's past positions include VP, General Manager, and various executive and equity-based management positions in product management and development, sales, and marketing. Mr. Dreier earned a Bachelor of Science from Elmhurst College, and a Master of Business Administration in International Strategies from The Ohio State University.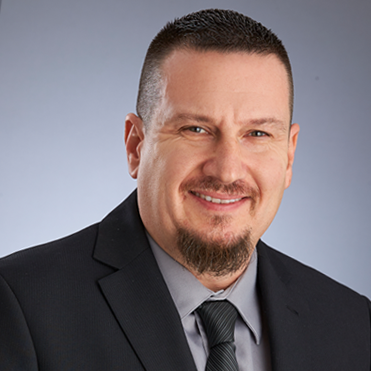 Michael Hewitt | Product Manager
Michael Hewitt is a Product Manager for PTS Diagnostics, the manufacturer of A1CNow+ systems, CardioChek®  family of products and the PTS Detect™ cotinine system. Mike manages the PTS Connect®  product portfolio and helps customers across the globe implement PTS Connect® ​ solutions, a digital population health management platform that makes biometric connectivity flexible and information management simple.