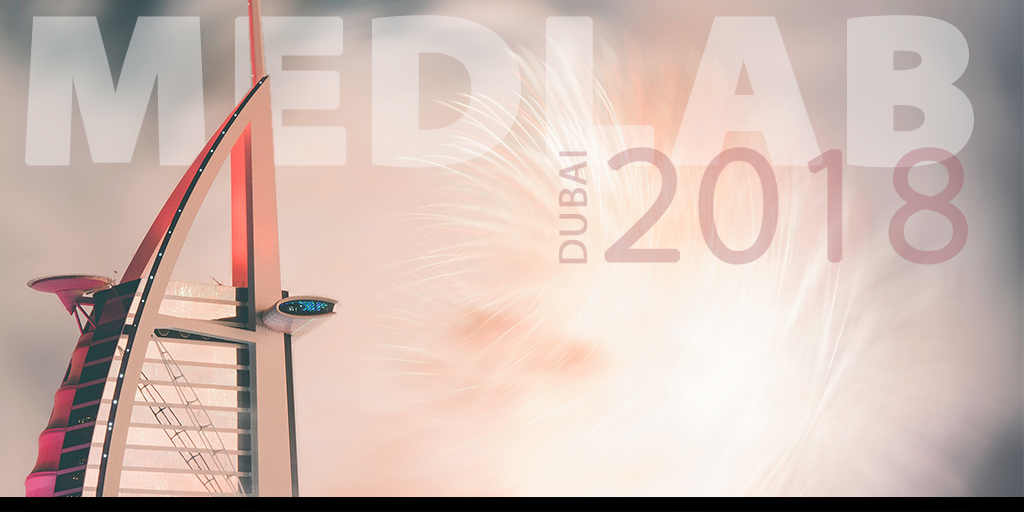 February marks the beginning of our 2018 trade show calendar. This is an exciting year of events for PTS Diagnostics as we have numerous opportunities to exhibit our innovative point-of-care solutions to a global audience.
First on the docket is MEDLAB 2018, the world's largest exposition for laboratory professionals. Held in Dubai from February 5 – 8, this gathering offers both networking and educational sessions through clinical tracks focused on topics such as diabetes testing and management, point-of-care testing, cardiac markers, endocrinology and more. With 17 conference tracks and more than 128 guest speakers, this is an opportunity to gain valuable industry knowledge and connect with global decision makers.
It's critical for us to use this conference to develop a strong understanding of international trends as they relate to point-of-care testing; as we know, our products can help those with comorbidities such as diabetes and heart disease and we want to facilitate getting them into the right hands.
Similar to other areas of the world, Dubai and the Middle East are experiencing a rapid rise in diabetes and it's important that we share the benefits of getting diagnostic results in front of patients quicker so that the physician and the patient can immediately take action. Thus, we'll be exhibiting our full product line as well as highlighting our new connectivity solutions.
Are you planning to attend MEDLAB 2018 or are you interested in learning more about the benefits of point-of-care testing? Visit us at the Sinocare exhibition area, Za'abeel Hall 4 Stand Z4, J49 and be sure to follow us on LinkedIn, Twitter and Facebook for the latest industry and product updates.