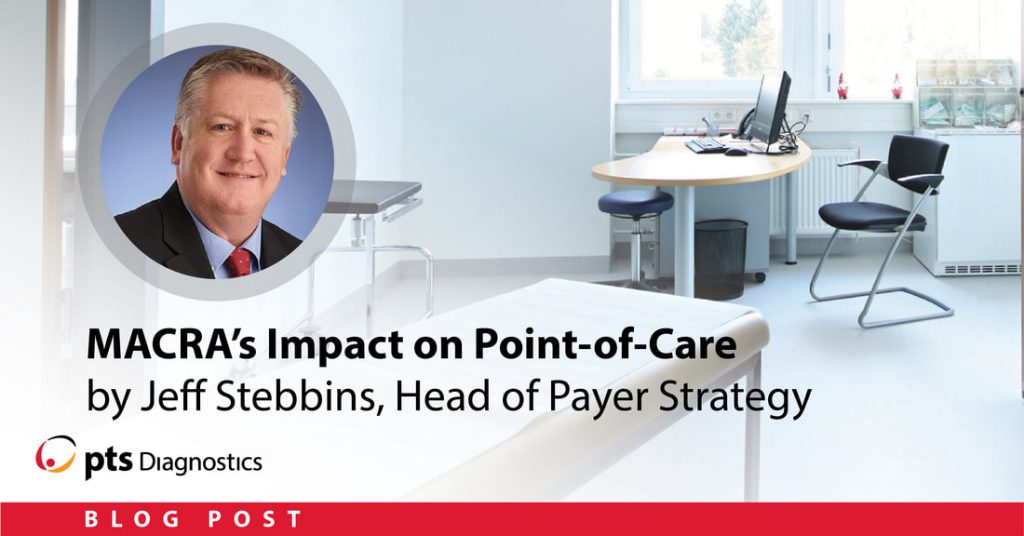 Rising medical costs and the evolving complexity of healthcare delivery has caused some providers and patients to think outside of the box when it comes to cost-effective coverage.
Healthcare's standard Fee-For-Service (FFS) model compensates physicians, hospitals, clinics, etc. strictly based on the quantity and complexity of the services they provide.
The Medicare Access and CHIP Reauthorization Act (MACRA) differs in that it rewards healthcare providers through Merit Based Incentives (MIPS) and Advanced Payment Models (APMs) that give financial benefits based on the quality and efficiency of their care.
 Point-of-care medical devices align seamlessly into this new age healthcare model by improving the turnaround time for test results when compared to outside labs; revolutionizing the way that providers interact with patients.
​
Since patient care providers can interpret glucose, A1C and cholesterol levels in just minutes, they're often able to develop a treatment plan immediately, allowing for more meaningful dialogues with their patients. This can help improve a patient's quality of life by allowing them to more quickly make informed decisions about diet, exercise and lifestyle.
Healthcare organizations throughout the United States are beginning to take notice of the importance of efficiency. According to the 2016 Health Industry Distributors Association Patient Satisfaction Survey, 52 percent of acute care providers are actively planning to decrease the turnaround time for medical tests within the next two years.
When disease management moves as fast as the rest of our lives, it can become a part of our lives. For more information about point-of-care technology, learn more about PTS Diagnostics.